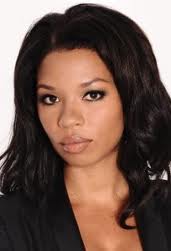 Angel Parker is a proud Los Angeles native. Born at UCLA Medical and raised in Korea Town, Angel has spent most of her life in Los Angeles. In 1992, after the LA Riots, her family moved to San Clemente, a small beach town in Southern California. She enrolled in theatre classes at San Clemente High School and began performing in plays, musicals, choir and dance.
After graduating, Angel attended The American Academy of Dramatic Arts in Pasadena, CA, where she met her husband, Eric Nenninger. Together they studied classical theatre at The British American Drama Academy in Oxford, England.
Angel returned to Los Angeles to begin her professional career. She started working for various theatres in town. One of which was The Blank Theatre Company in Hollywood, where she currently serves as company manager and producer. She is also a member of The New Hollywood, a women's philanthropic group.
Parker currently resides in Los Angeles with her husband and their two beautiful children.