Kelli Berglund is a triple threat-actress, dancer and singer. Starting February 27, 2012, Berglund will be seen starring on the new Disney XD TV Series, "Lab Rats," as "Bree" - a bionic teenager with lightning speed.
Berglund began her career at a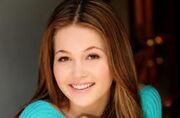 young age, gracing the small screen as a series regular on TLC's "Hip Hop Harry." TV appearances also include "Are You Smarter Than a 5th Grader," and "America's Next Producer." Berglund also appeared in the indie film, "Bye Bye Benjamin." Her commercial credits include campaigns for Old Navy, Hyundai, Bratz, McDonald's and Mattel, among others. She has also appeared in print and modeling campaigns for Reebok and the Camarillo Academy of Performing Arts. Berglund has been honored with many
award
s in dance for her lyrical contemporary, hip-hop, tap, and jazz techniques. Though she is equally versatile in these types of dance, her favorite style is contemporary - a blend of ballet and jazz. When not working on the set, Berglund loves to spend time with her younger sister, who is also an exceptional dancer. Berglund loves fashion, and loves shopping. She choreographs dance moves with her high school team, creates and edits cool videos, and is a budding photographer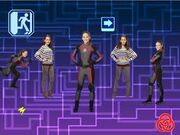 as well.